Preferred Physicians Discount Offer
Brolico® Physicians Formula Double Strength



Directions: For general health maintenance, we recommend three tablets daily, with or without food. But those needing more than general health maintenance will benefit from a higher dose.

​​Regular Strength: 3 Tablets
Extra Strength: 6 - 9 Tablets
Maximum Strength: 9 - 18 Tablets
 

Supports Immune System Function*
2.6x Stronger than Lentinan
60x Stronger than Fucoidan
50x Stronger than Beta Glucans
100x Stronger than Sulforaphane
1000x Stronger than Propolis
Pubmed Scientific References:
Structural analysis of an innate immunostimulant from broccoli, Brassica oleracea var. italica.
ttps://www.ncbi.nlm.nih.gov/pubmed/29021502
 
US Patent: US8313779
 
Free U.S 3 Day Standard Shipping

​90 Day money back guarantee
Unparalleled quality from harvest to production

48 Hours from harvest to production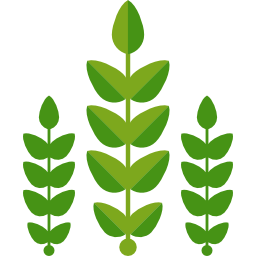 All of our ingredients are grown on certified farms in the most prominent farming prefectures of Japan, and the nutrient extraction takes place within 48 hours of harvest, which ensures the highest level of nutrient concentration.
Extracted using water from Mt Fuji


Pure, high quality water is vital to our extraction process. To ensure that the extracted brolico nutrient retains the highest immunity activation level, we use fresh spring water sourced directly from the melted snows of Mt. Fuji.​


Our patented Phyto-Thermal Extraction process is uniquely designed to apply a precise balance of heat and pressure, which opens the cell wall and allows us to access and extract the phytonutrient without the use of solvents, microwaves, or other synthetic materials – a definitive step to achieve the most effective results.
​ Before we move to production, each batch is tested for potency, and the immunity activation level is confirmed using a specialized examination method, which has been published in the international Journal of Biological Chemistry.
Produced in a clean, sterile environment



Our facility is GMP certified, which means we meet all FDA health and safety standards during production. All equipment is sterilized in high temperatures, and each batch of is tested to ensure the highest level of purity.​